Various faucet manufacturers flood the market, each claiming to offer the best products. This guide will help you choose the best faucet manufacturers by exploring the top options. To find the top faucet makers, we'll consider quality, style, functionality, and features.
Top 10 Faucet Manufacturers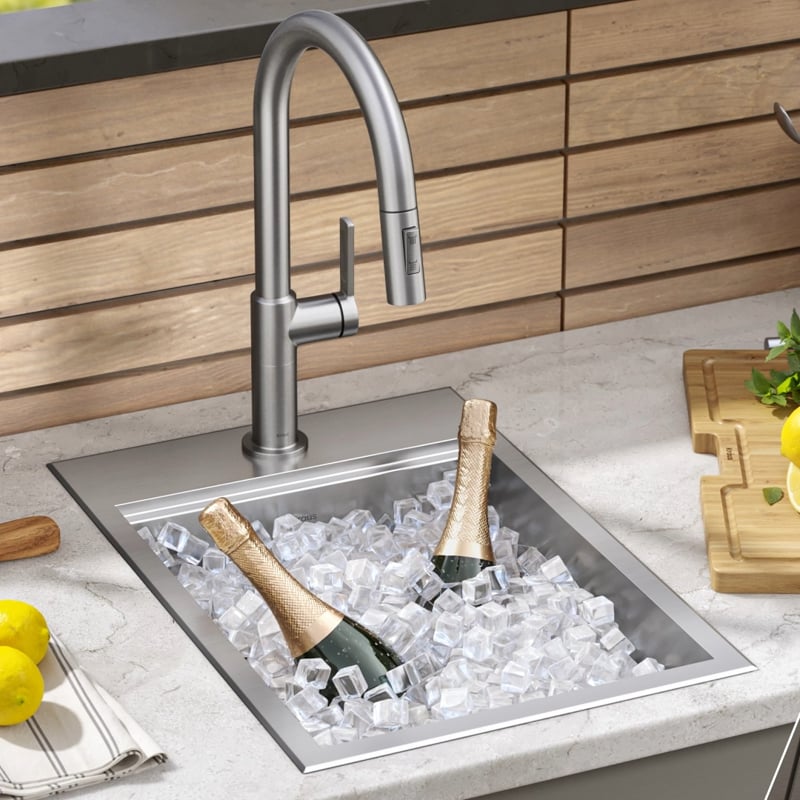 Source from Kraus
Kraus
Foundation: 2002
Location: New York, USA
Best Known Faucet: A wide range of faucets quality kitchen and bathroom fixtures combining style and durability.
Kraus is an industry leader when it comes to stylish, high-quality faucets and fixing fixtures. They offer a range of products that balance aesthetic appeal with cutting-edge functionality. All Kraus faucets are resistant to rust, providing longevity for your investment. The faucets also come equipped with high-performance and low-flow aerators. These aerators save water without compromising your water pressure, making them eco-friendly. These features, coupled with a commitment to customer service, position Kraus as one of the top faucet manufacturers.
Watersino
Foundation: 2004
Location: Guangzhou, China
Best Known Faucet: Certified Modern faucet designs specializing in custom bathroom faucets, such as basin faucets, bathtub faucets, shower sets, and wholesale kitchen faucets.
Watersino is a China taps manufacturer known for its continuous innovation in modern, minimalistic design and functionality. They stand out with their eco-friendly solutions, creating faucets that conserve water without compromising on the experience. What's more, with multiple certifications like CE, WRAS, WELS, and UPC, Watersino's products can confidently meet the standards and demands of various countries. One notable feature is their advanced sealing technology, which minimizes leakage and adds to their overall longevity.
Gessi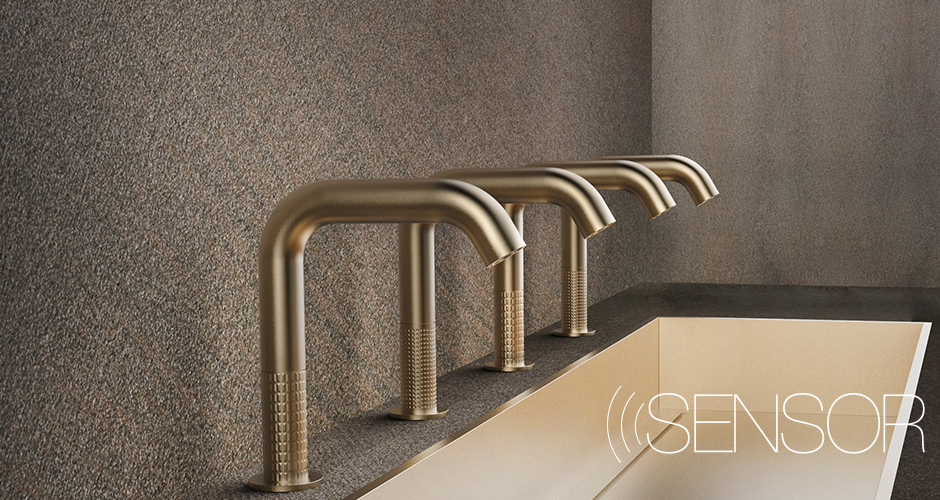 Source from Gessi
Foundation: 1992
Location: Serravalle Sesia, Italy
Best Known Faucet: Luxury faucets with unique, innovative designs that blend aesthetics with function, seamlessly integrating into any style of bathroom or kitchen.
Gessi is an Italian company known for creating luxurious bathroom and kitchen faucets. They blend beauty and functionality in their designs, enhancing the ambiance of any space they adorn. One of their distinct features is their commitment to sustainability. By investing in research and technology, Gessi has managed to put in place systems that allow for 20% water savings in their faucets.
Dornbracht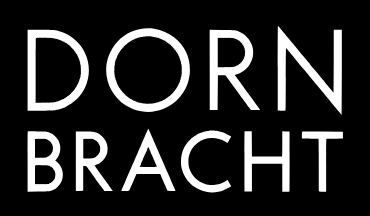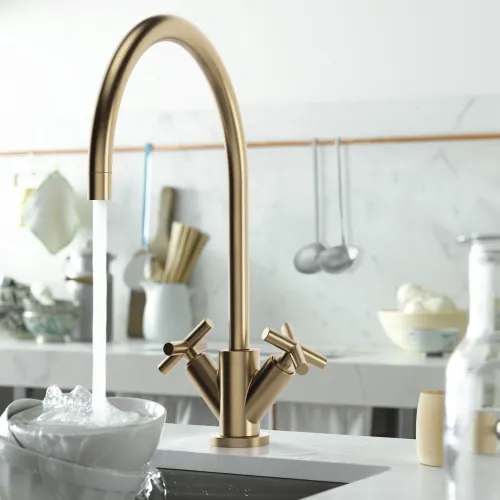 Source from Dornbracht
Foundation: 1950
Location: Iserlohn, Germany
Best Known Faucet: High-end luxury faucets, shower fixtures, and accessories with sophisticated design and high-quality materials.
Dornbracht, a German manufacturer, is known for its architectural designs and innovative solutions. Many Dornbracht faucets feature a minimalist design, proving the company's profound understanding of aesthetics. Their faucets are also equipped with technology such as the eUnit kitchen, which brings advanced digital technology to the faucet experience, making them a stalwart in the industry.
Grohe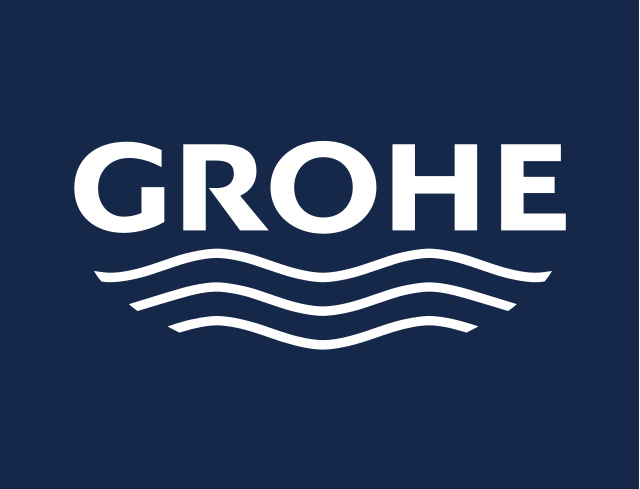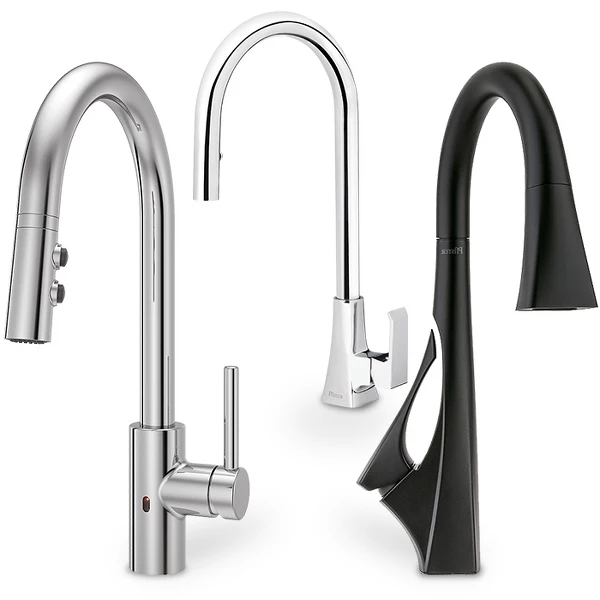 Source from Grohe
Foundation: 1936
Location: Düsseldorf, Germany
Best Known Faucet: High-end faucets and fixtures are known for their innovative technologies, up-to-the-minute designs, and sustainability.
Grohe has been dominating the faucet market for years with its consistent quality and pioneering innovations. From thermostatic shower systems to touchless kitchen fixtures, Grohe has shown that great design and practical features can come together. Moreover, Grohe's faucets are engineered with StarLight, a radiant chrome finish that resists soiling and tarnishing, ensuring your faucets remain sparkling for life.
House of Rohl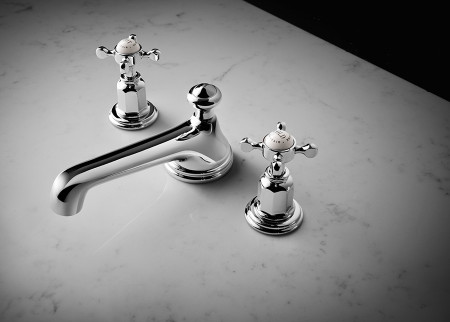 Source from House of Rohl
Foundation: 1983
Location: Irvine, California, United States
Best Known Faucet: Luxury faucets with designs that incorporate the finest materials, focusing on Old World craft and artisanship.
Rohl is at the forefront of creating luxurious faucets that deliver a touch of elegance and sophistication to any space. Rohl faucets are handcrafted, combining old-world craftsmanship with innovative technologies to provide users with impeccable quality and performance. Key features include anti-drip mechanisms, easy-to-use levers, and a wide range of finishes. Rohl prioritizes customer satisfaction and offers extensive after-sale support.
Delta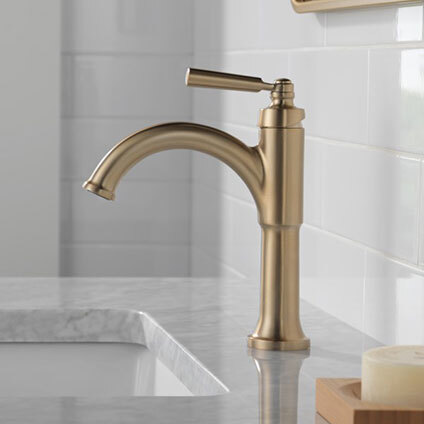 Source from Delta
Foundation: 1954
Location: Indianapolis, Indiana, USA
Best Known Faucet: A wide range of kitchen and bathroom faucets known for their combination of innovative technology and stylish design.
Delta Faucets has a vast collection of innovative faucets designed with the user at heart. Delta's faucets feature advanced technologies like MagnaTite Docking, which keeps the faucet sprayer in place with a powerful magnet. Also, Touch2O Technology, allows users to turn the water on and off with just a touch, giving users an intuitively simple way to control water flow and temperature. Innovative, user-friendly designs and reliable functionality make Delta a top-tier faucet manufacturer.
California Faucets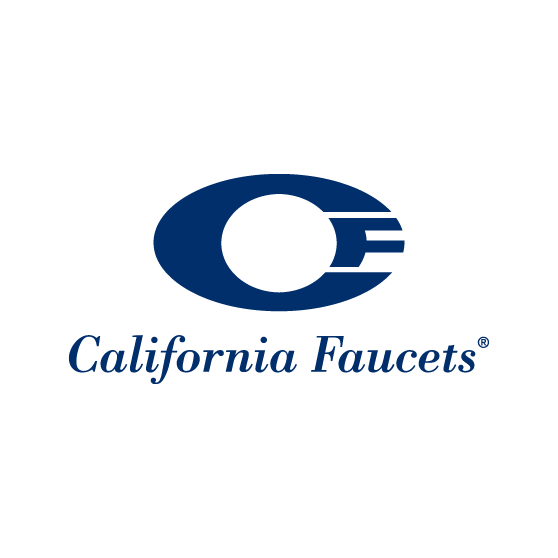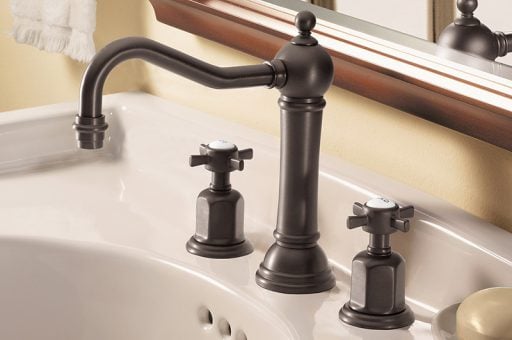 Source from California Faucets
Foundation: 1988
Location: Huntington Beach, California, USA
Best Known Faucet: Semi-custom faucets and shower systems that allow consumers to choose from a wide variety of styles, finishes, and modular components.
California Faucets specializes in designing and manufacturing luxury faucets that blend sleek design aesthetics with innovative technology. The company prides itself on offering an extensive range of customizable faucets and fittings that can complement any décor style. Besides their striking design, these faucets are easy to install, and maintain, and are environmentally friendly. California Faucets also offers exceptional client service, aiming to exceed customer expectations at every step of the process.
Franke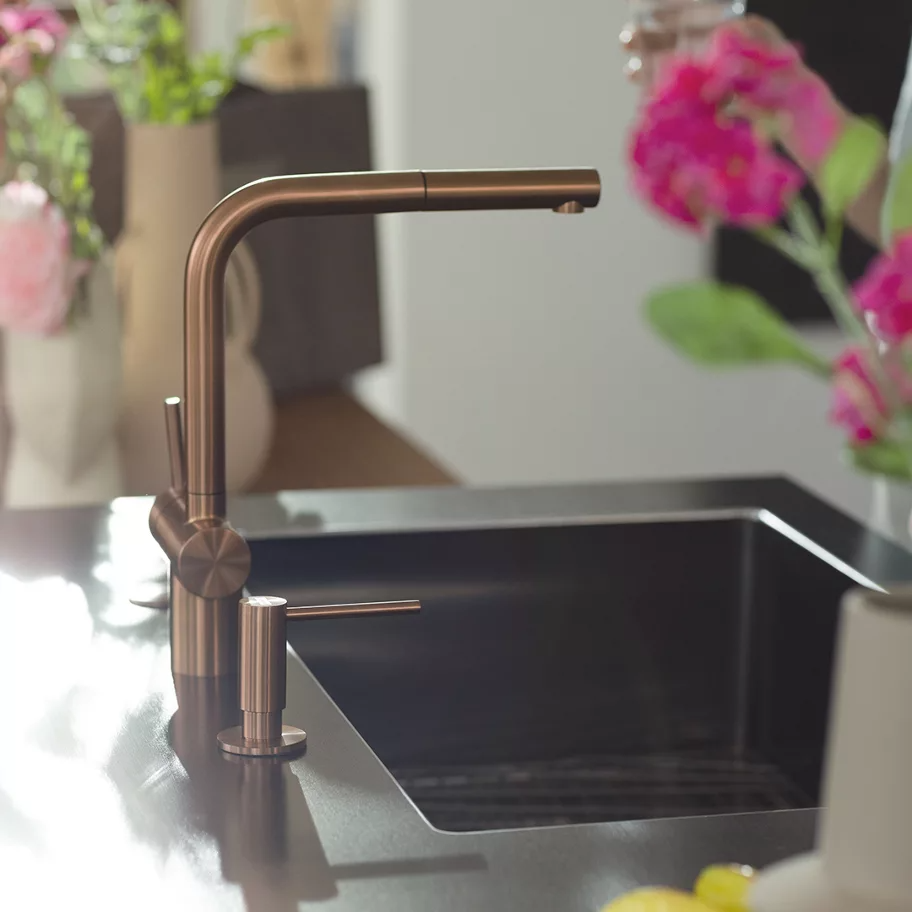 Source from Franke
Foundation: 1911
Location: Aarburg, Switzerland
Best Known Faucet: A broad range of high-quality kitchen and bathroom faucets, known for their perfect balance of state-of-the-art technology and aesthetic design.
Franke boasts an impressive range of high-quality kitchen faucets that effortlessly combine functionality with style. Their faucets feature an elegant blend of Swiss precision, German engineering, and Italian flair. Franke faucets are a great choice for people who want style, efficiency, and value. Customers often praise Franke for their reliable customer service and the company's commitment to continuous product development.
Pfister

Source from Pfister
Foundation: 1910
Location: Lake Forest, California, USA
Best Known Faucet: Known for over a century of quality and craftsmanship, blending old-world charm and modern-day touches in its faucets.
Pfister's selection of kitchen and bathroom faucets provides a combination of style, functionality, and durability that is hard to match. Pfister's products are designed with the user in mind, featuring easy installation, simple operation, and long-lasting durability. Plus, Pfister also offers Eco-friendly alternatives that are water-efficient, helping customers save money while protecting the environment. Pfister's commitment to superior customer service and industry-leading warranties make it a reliable brand choice.
5 Important Factors to Consider When Choosing Faucet Manufacturers
By considering these five factors, you can make an informed decision when choosing faucet manufacturers. Prioritizing quality, design options, warranty, compliance, and affordability will help you find faucets that not only enhance the functionality of your home but also add aesthetic appeal.
Quality of Materials and Craftsmanship
It is essential to select a manufacturer that uses high-quality materials and employs skilled craftsmen. The durability and performance of a faucet largely depend on the materials used in its construction, such as brass or stainless steel. Opting for manufacturers known for their attention to detail in terms of design and manufacturing processes will ensure that the faucet can withstand daily use and last for years without any issues.
Product Range and Design Options
Look for faucet manufacturers that offer a wide range of products and design options. This allows you to choose faucets that match your interior design style and preferences. Whether you prefer traditional, contemporary, or minimalist designs, having a variety of options enables you to find the perfect fit for your home.
Warranty and Customer Support
A reliable company supports its products with warranties and good customer service. Look for manufacturers that provide comprehensive warranties, covering manufacturing defects, finishes, and performance. Having prompt and efficient customer support is important for any issues or questions about the faucet.
Certification and Compliance
Make sure the faucet maker follows the required certifications and standards for your country. In the United States, faucets are certified by cUPC to meet WaterSense efficiency standards. Similarly, different countries may require certifications like WRAS, WELS, CE, or Watermark. By making sure the manufacturer has these certifications, you can be sure that the faucets meet safety and quality standards.
Price and Affordability
While price is an important consideration, it should not be the sole determining factor. Buying cheaper faucets can lead to expensive repairs or replacements later due to lower quality and durability. It is better to invest in a high-quality faucet from a reputable manufacturer, even if it may be slightly more expensive upfront.
Conclusion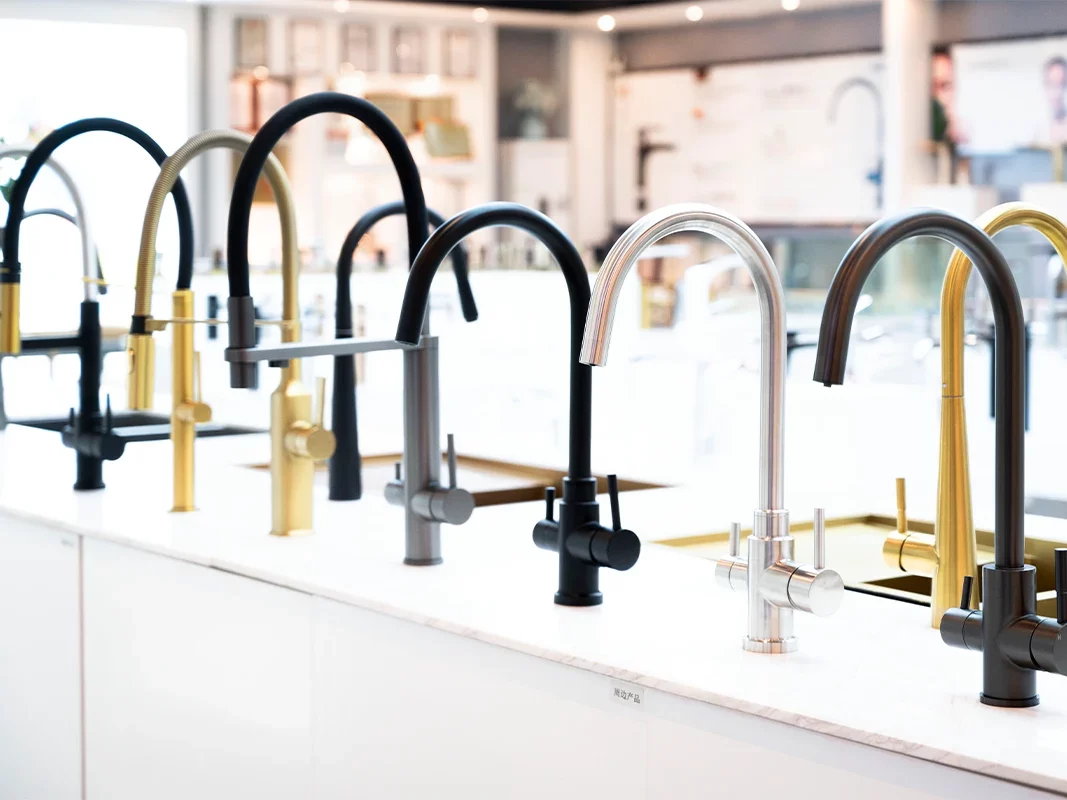 Choosing the right faucet manufacturer is essential for finding the perfect match for your bathroom or kitchen. To make a good choice, think about quality, style, and functionality based on your needs and preferences. To make the best decision, use expert insights and reviews. This will help you choose a faucet that performs well and looks good.